About Us
Welcome to AMG, where we are dedicated to providing exceptional marketing services to dental laboratories throughout the United States. We are proud to be the first marketing company to design and implement integrated send a case pages for our clients. Our websites also feature proprietary drag-and-drop file uploaders, interactive scheduling calendars, and a fully integrated UPS pickup and shipping tool. Our team is always keeping an eye out for additional features we can offer to our clients which will boost their productivity and make it easier for dentists to choose them over their competitors.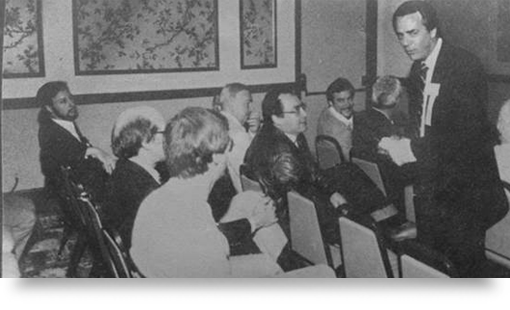 Our Story
Bill Neal, CDT and Lab Owner, founded AMG Creative in 1991. Through his knowledge, expertise, and insight into the dental industry, Bill was able to create a marketing agency that understood the unique needs of dental laboratory owners. AMG Creative has grown from the stable foundation built by Bill, and in the past 30 years, we have worked alongside hundreds of dental labs to attract and retain clients through superior marketing services.
Today, the AMG Creative team is led by Terry Fine. Backed by his years of experience providing marketing services to dental labs, Terry works alongside our clients to pinpoint their needs and the best solutions to meet their goals. We know and understand what is going on in the world of our clients as well as the best practices for making their businesses grow. Leveraging this knowledge, we work with our clients to analyze their businesses and recognize their most urgent needs, and then we use that knowledge to create marketing strategies that get our clients to where they want to be.
From our early days of providing customized Rx forms to clients we have grown to offer a full range of marketing services. In addition to our three tiers of websites, we also offer brand strategy, direct mail campaigns, white paper and article creation, sell sheets and flyers, tradeshow materials, product packaging, targeted email marketing, search engine marketing, search engine optimization, and social media management. We are proud to be the leading expert in marketing for dental laboratories and proudly partner with lab owners from coast to coast.