Brand Strategy
Consistent branding ensures that your customers and clients will always recognize you. From your logo to the look and feel of your website, email signatures, business cards, and more, AMG can ensure that your business is putting its best foot forward every time.
We can help you develop a distinct brand identity and the necessary documentation to keep it in place across all your collateral.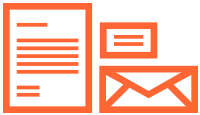 Creation
The first thing you need for a brand strategy is a brand! The process is not always easy, but we understand what needs to be done. We work with you to move through the process and create a solid brand concept.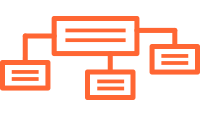 Identity
Who are you as a company? What are your core values? What do you want people to think when they think about your company? When we strategize your brand identity, we talk about what you want your company to stand for, its personality, and how we are going to accomplish that.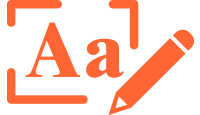 Logo
Your logo is the face that people will associate with your brand. We make sure that your logo aligns your core values with consistent imagery to bring brand recognition to the forefront.
Rebranding
Sometimes the only thing standing in the way of a business is branding that fails to appeal to the correct audience, mistranslates identity or has simply grown outdated. Rebranding allows for a revitalization of your company that can capture the attention of previously unreached consumers. Our team at AMG Creative can help you figure out why your old branding no longer represents your business and how to develop a new brand that encompasses all the ways your company has advanced. We can give you a second chance at making a first impression.